The Eager Beaver family of car washes takes pride in supporting the neighborhoods we serve.

Together, with community partners, we've contributed to programs aimed at enriching thousands of lives. Whether it's helping a child learn to read or sponsoring programs to rebuild the lives of wounded service members, Eager Beaver's record is one of giving back.

Our diverse community partners include Warfighter Sports®, Juvenile Diabetes Research Foundation & many more.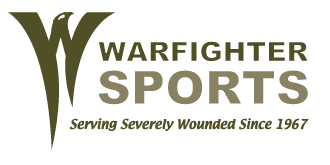 Warfighter Sports, a program of Disabled Sports USA, offers sports rehabilitation programs in military hospitals and communities across the U.S. through a nationwide network of over 100 community-based chapters. Since 1967, Disabled Sports USA has proudly served wounded warriors, including those injured in the Iraq and Afghanistan wars, offering more than 30 winter and summer sports at more than 100 events each year. Warfighter Sports rebuilds lives through sports by improving self-confidence, promoting independence and uniting families through shared healthy activities.

JDRF is the leading global organization funding type 1 diabetes (T1D) research. Their mission is to accelerate life-changing breakthroughs to cure, prevent and treat T1D and its complications. To accomplish this, JDRF has invested nearly $2 billion in research funding since their inception. They are an organization built on a grassroots model of people connecting in their local communities, collaborating regionally for efficiency and broader fundraising impact, and uniting on a national stage to pool resources, passion and energy.